$224.00
Original / New FBN File And Publish
Description
We type it for you. You sign it, We hand file it. We publish it 4 weeks. We file Kern County affidavit.
KERN COUNTY INTERNET SEARCH OF BUSINESS NAME
(Are you sure your Business Name is available?No charge to search)
Kern County FBN Addendum for additional business names
(No Charge)
1 – Pay online $224. (Includes Kern County filing fee and 4 weeks newspaper publishing.)
($5 FOR EACH ADDITIONAL BUSINESS NAME FILED ON SAME STATEMENT DOING BUSINESS AT THE SAME LOCATION
$5 – FOR EACH ADDITIONAL OWNER IN EXCESS OF ONE OWNER)
2. Print out forms with instructions.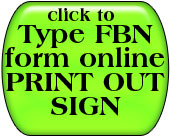 3 – Clearly complete forms. (Be sure to sign FBN form & notarize Affidavit of Identity form)
4 – Mail signed forms to :
LEGAL DESK® – Kern County
2969 Sierra Highway
PO Box 848
Rosamond, CA 93560
We do all the rest for you.
Kern County requires your original, handwritten, notarized signature on each FBN/DBA statement.
Complete recording cannot be done online as some misleading services advertise.
State law requires you to publish your FBN in an adjudicated newspaper after you file it 4 successive weeks.
We are a newspaper. Adjudicated in Superior Court to publish legal notices.Our LEGAL DESK staff files and publishes legal notices for you in Kern County. We file. We publish.
Since we own our own newspapers of general circulation, we know your documents.
Our staff files your FBN at the county Recorder's office. Gets proof of filing right then which we mail to you. Then we publish your FBN for 4 successive weeks as required by state law. We file a signed Affidavit of Publication with our printed proof of publication at the Recorder's office.
But that's not all. We remind you to re-file in five years. 90 days before due date; like a drivers license. We want to file and publish and renew your FBNs for as long as you want to stay in business.
KERN COUNTY INTERNET SEARCH OF BUSINESS NAME
(Are you sure your Business Name is available?No charge to search)
Kern County FBN Addendum for additional business names
(No Charge)
Secretary of State of California for Corporations/LLC
(Need to check your corporate status?)